User of the Month
Each month, we feature different Radformation users in the community and allow them to share their unique experiences.
May 2023

Kristen McConnell, PhD, DABR and Mike Leyva, MS DABR
Physicists at the Miami Cancer Institute, Baptist Health

EZFluence
ClearCheck
ClearCalc
RadMachine
This month, we're featuring two medical physicists from the Miami Cancer Institute at Baptist Health. Kristen McConnell and Michael Leyva have dived head-first into RadMachine from two different angles—Photons and Protons.

In both departments, RadMachine has provided next-level organization of all things QA. Kristen describes, "Spreadsheets can do the job, but organizing tests and equipment in a central repository has been a game changer for us. The best part is no more digging around in file folders to find calibration certificates or comparing spreadsheets."

Mike speaks highly about his experience with RadMachine and explains how it dramatically reduces the time and effort required. "With this innovative software, users can eliminate the need to jump between different tools for analysis. Users can focus their attention and energy on the most critical aspect of QA testing: interpreting and utilizing the results." He also highlights the support he has received since implementation, "Radformation's exceptional support team is always on standby to provide timely assistance."

Kristen explains how RadMachine does a lot of similar tests to her photon counterparts but is flexible enough to handle proton's unique needs. "The benefit is that we can write custom code and add it to analyze our DICOM images. This makes the most basic out-of-the-box RadMachine immediately usable for protons."

Reflecting on her experience with Radformation, Kristen remarks on how the tools improve quality, "There are so many items that are hard to check just because they are confusing, hard to find, or disorganized. Radformation is changing that – from billing to contouring to plan checking. As someone who wants to organize and automate the commonalities, I am grateful your software exists."
Outside of the clinic, Mike has two passions that both include the vast sky above. He holds a pilot's license and is particularly fond of landscape astrography, taking amazing images of the night sky and even capturing the Milky Way when it's visible.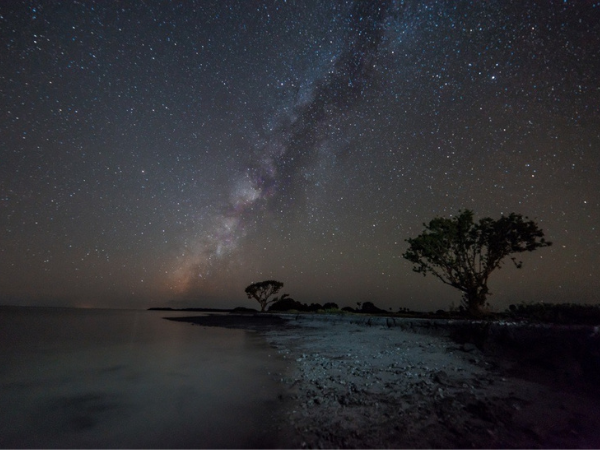 Photo taken by Mike Leyva.
In her free time, Kristen enjoys spending as much time outdoors as possible in the sunny state of Florida. You can find her rollerblading, running, swimming, trying to catch a shuttle launch, or growing a variety of plants and herbs to use in her cooking.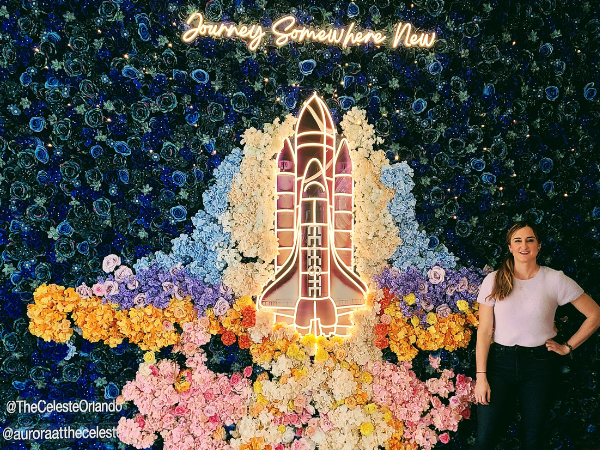 Previous Users of the Month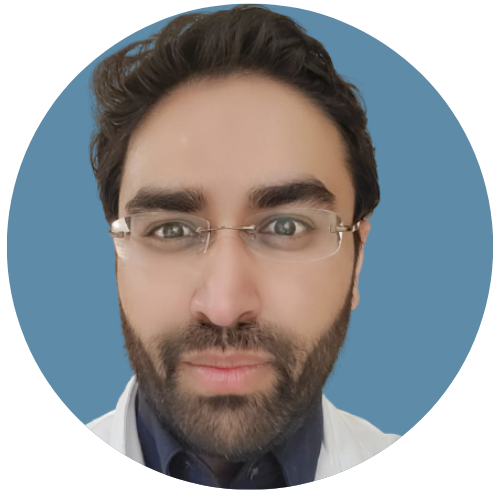 Our April User of the Month is Dr. Mubin Shakih, Chief Physicist at The Lipson Cancer Institute, part of Rochester Regional Health. Watch the video interview here:


Mubin explains how his department has run smoother since switching to integrated software solutions that work together. He relives the days before Radformation, filled with multiple vendors, potential network issues, countless copies of CT data, and siloed nuanced workflows that were promised to be "the latest and the greatest". He compliments how robust but simple, and ultimately, how integrated the Radformation solutions are with each other.


"What I've noticed is that Radformation has isolated the different pain points that you run into in the clinic. You have products that are tailored to those different pain points, whether that's contouring, with AutoContour, second check with ClearCalc. All those little pieces, they just kind of fit in all together." Dr. Shaikh also details how ClearCheck provided a huge step forward in the standard of care, and gave clear guidance as to standardized departmental expectations across all departments.


"Radformation makes innovative products that add value to the Radiation Oncology department." Mubin explains, "Innovation in our field is great, but the reality is, not all innovation is good innovation. Finding the balance is really important. Radformation has found a way to innovate effectively and create tools that are user-friendly and integrate seamlessly into the workflow. I think this is an unmet need that you guys are filling where you aren't tied to one of the two major players, you're right in the middle. You provide value and you build products that the clinic needs."
In his free time, Dr. Shaikh has recently become interested in investing. He enjoys learning and preparing for the two upcoming tuitions he will have in the future.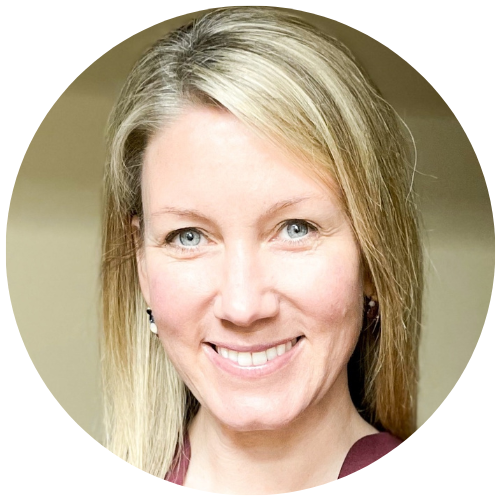 Our March User of the Month is Adalicia DeGroff, a medical dosimetrist and physics assistant with CTSI at CTCA Atlanta. The planning team has been eagerly awaiting the implementation of Radformation solutions, and just recently added AutoContour, ClearCheck, and EZFluence
Their team, especially Adalicia, is thrilled that their time has come to join the Radformation Family. In under two months, CTCA Atlanta has successfully implemented all three tools, which has resulted in a "drastic improvement to their workflow and clinical consistency."
Reflecting on her 17+ years of experience, Adalicia says, "I have tried multiple contouring solutions over the years, and Radformation's AutoContour was the best option I've ever encountered. We have performed multiple projects to measure our overall time savings, and those studies reflected up to 40% savings in time."
EZFluence has greatly benefited CTCA's prone breast and palliative 3D planning. Adalicia laughs, "I have attempted to compete with EZFluence, and it is capable of accomplishing plans better than my best efforts."
Last week the team shifted their treatment plan documentation from Aria to ClearCheck. When asked about the transition to ClearCheck, Adalicia described the workflow as seamless and user-friendly while providing additional time savings.
"Radformation has created software that is truly spectacular, and I am committed to any new software that improves patient care in our ever-changing profession."
In her free time, Adalicia enjoys spending time out on her Pontoon boat with her husband, three kids, and miniature labrador, Willa.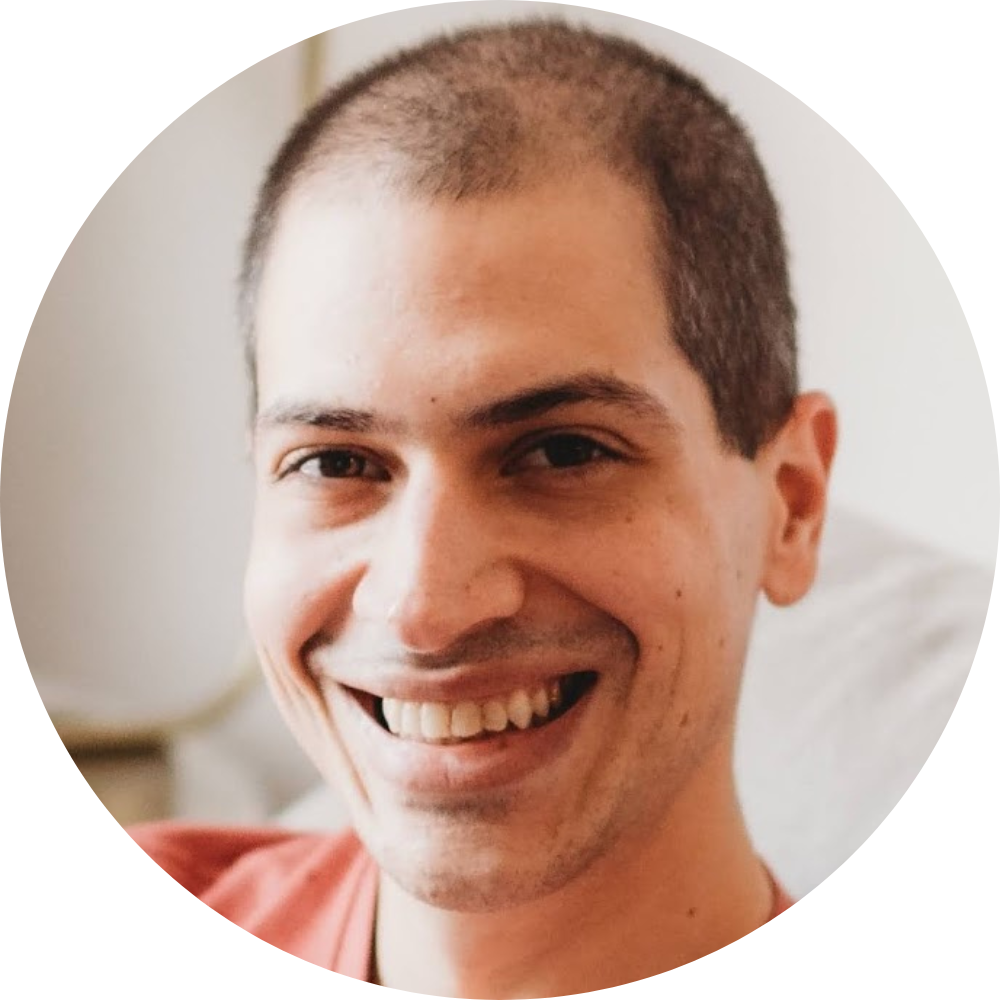 Our January User of the Month is Kevin Risolo, a medical physicist at Penn Medicine. His team utilizes EZFluence, ClearCheck, ClearCalc, RadMonteCarlo, and QuickCode for improved problem detection and efficiency.
Kevin shares how ClearCheck prevents errors from slipping by, as simple as a bad field name to one as serious as potential collisions. He explains, "this dovetails with time savings in not having to replan and recheck a patient or fix any issues on the spot, which over the course of a year and the thousands of patients we as a system treat in that time, is not insignificant."
After taking over the second checks last year, Kevin recognized there was room for improvement, doing DICOM exports, manual HU setting, back-and-forth between calc points, etc. He shares, "of the ~400 linac plans I personally run a year, I could save on average 3-5 minutes per run by switching to ClearCalc, so 20-30+ hours a year for me. Multiply that over dozens of physicists and the time savings alone were worth the switch to ClearCalc."
"A planner I work closely with mentions EZFluence in the same breath as the best things he loves in life. For anyone who does planning a lot and/or for a living, EZFluence takes your skillset to a new level of potential in 3D planning."
When asked his favorite thing about Radformation, he shared that it's the customer support. "I can reach out with any question, comment, or concern on the product, and I know it's internalized by Radformation. Paired with the great trainings you do with your users, the support we get as an end-user is hard to match."
Outside of the clinic, Kevin spends time with his family and has been curling for over 8 years. He can happily be found practicing or competing any time of the year at his new local curling club.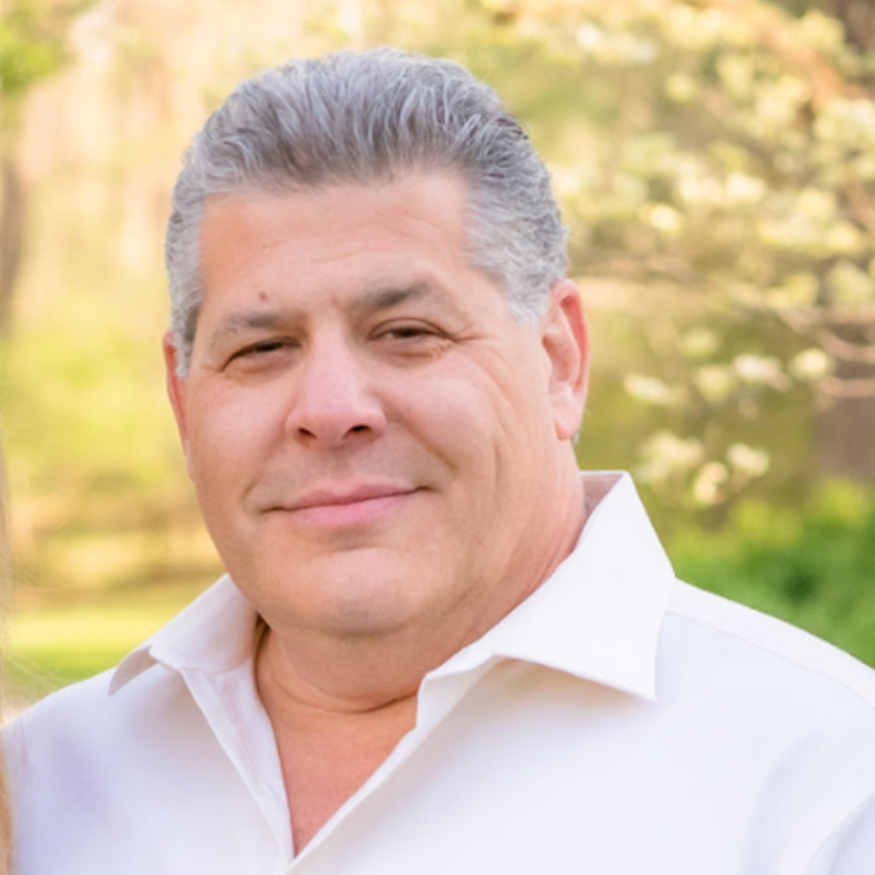 Although his official title is a Chief Physicist for Novant Health, whether by training or genetics, Alan is an engineer at heart. His favorite motto is, "work smarter not harder" which lead him to automation to capitalize on his clinics' efficiency. Alan explains that "Radformation products fall squarely into this mindset and each and every one have improved our clinic." In the past 3 years alone, he has chosen to implement many of Radformation's solutions, 5 to be exact!
Alan shares, "I have always been impressed with not only the software that Radformation develops, but also very impressed at how fast they evolve the software to meet customer suggestions and needs. From hot spot reduction and planning speed in EZFluence, to ease of comparing plans to scorecards in ClearCheck. Also, computing rapid secondary calculations In ClearCalc without having to export and import DICOM data, and quick easy uniform plan printouts: Radformation software has greatly improved our clinic for the better."
When prompted to divulge his favorite Radformation solution, Alan responded, "EZFluence, ClearCheck, and ClearCalc together". He went on to explain how these tools work in conjunction to make all our planning and processing of plans much more efficient, which affords my dosimetry and physics staff more time to work on improving plan quality further.
Alan has also been keeping up with ChartCheck, and is excited about some of the upcoming features. He thinks ChartCheck will be an important addition to his clinics in the near future.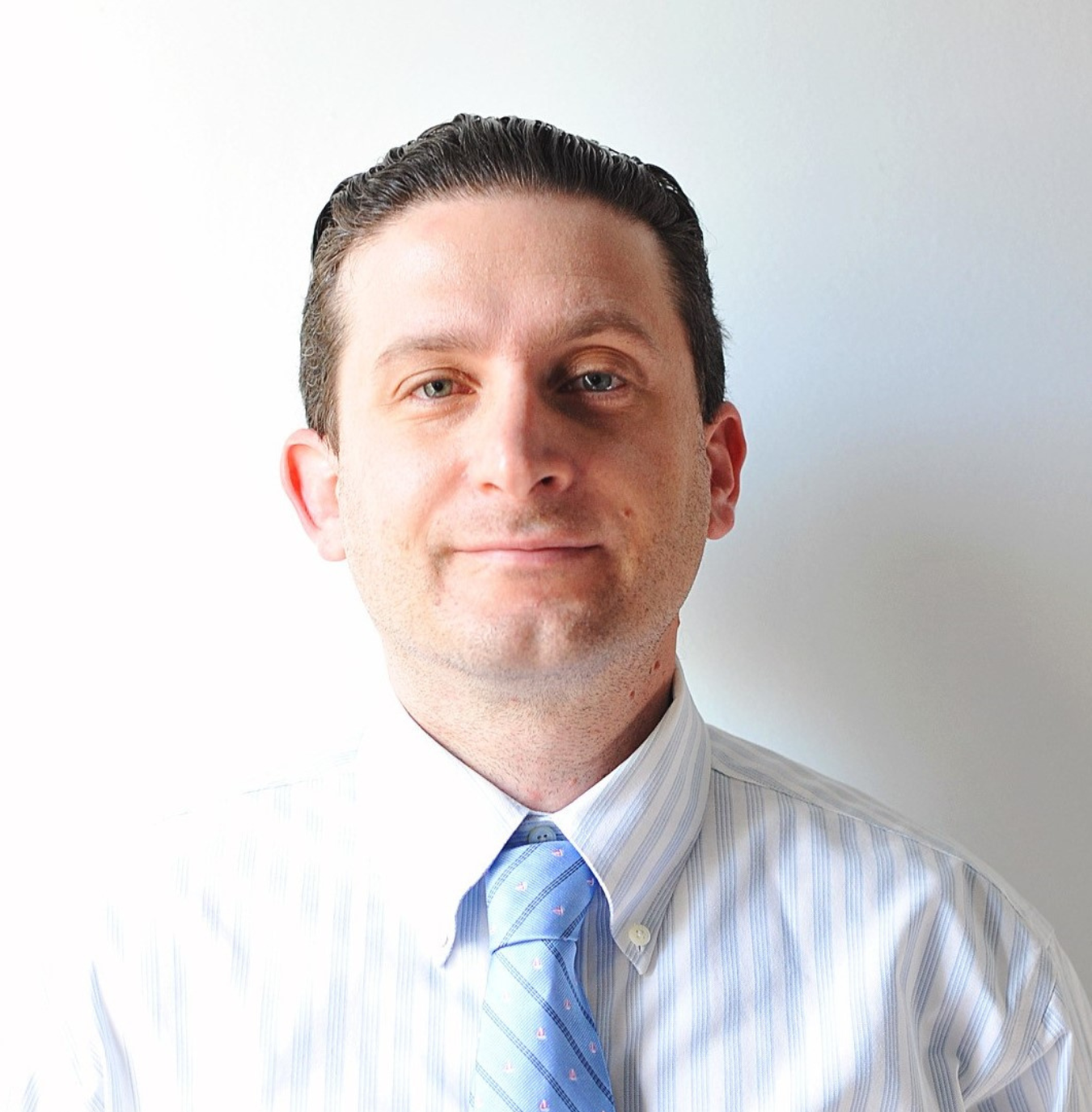 In November, we're heading to the sunshine state to hear how Adi Robinson, Senior Medical Physicist at AdventHealth Orlando, has implemented multiple Radformation solutions into his department's workflow. He states, "The implementation of Radformation products enabled us to improve our planning efficiency so we can produce clinically better plan quicker. On the physics side, ClearCheck became the homepage of every plan check which improved how we check treatment plans."
Adi recalls AdventHealth's previous workflow before Radformation and explains how time-consuming it was to complete a second check be required multiple reference points, exporting of the plan, and a long calculation time. Adi states, "ClearCalc allowed us to streamline all 2nd checks with fast results without any need to export/import or alter the plan. In addition, with ClearCheck we were able to standardize planning and constraint templates across all sites in AdventHealth in Florida." Adi also refers to EZFluence, and says, "Some of our clinics specialize in breast radiation therapy and EZFluence has been a game changer for them helping generate great plans in no time."
Adi credits ClearCheck and AutoContour for helping introduce TG-263 to the entire team, and ultimately reduce planner OAR contouring variability. He further explains that AutoContour does an amazing job on most OARs quickly, and he appreciates the ease of sending anonymized data back to Radformation for quick analysis and response.
Acknowledging the Radformation Customer Support Team was important for AdventHealth. Adi shared some praise, and said, "Starting with install and training, to helping us with ongoing issues, I am always impressed with how knowledgeable and helpful the Radformation team is every time I call."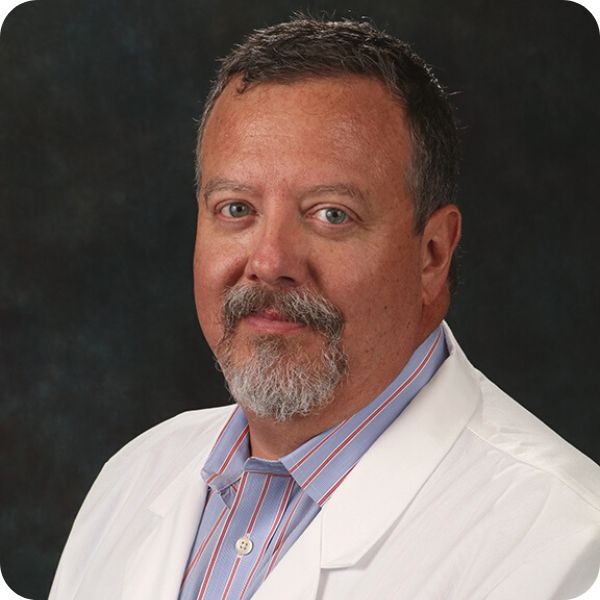 This month, we're focusing on our animal family, because humans aren't the only ones who battle cancer. Dr. Neal Mauldin, the Chief Medical Officer at PetCure Oncology, is on the front lines of treating animals with Radiation Therapy. When approaching radiation oncology in a veterinary setting, he explains, "frequently, it is very difficult for us to "force" products designed for human medicine to work in our world– but we had no such issues with Radformation's products. It was easy for us to customize the templates to our needs and use the OAR metrics we previously developed."
Dr. Mauldin describes PetCure's use of the Radformation solutions in greater detail, and explains, "each of our plans undergoes a secondary review by a second RO. We use ClearCalc's FSPB algorithm to check all of our plan calcs, and ClearCheck allows us to do a very robust target volume and OAR metric check within the native Eclipse environment. This workflow is hugely efficient and has greatly simplified our workflow for plan review and QA. Finally, we generate a copy of the entire ClearCheck report, including very specific and detailed information about concerns, anticipated toxicity, etc., and incorporate it into the medical record, as well as provide it to the referring veterinarian and the family."
PetCure Oncology consists of a nationwide network of veterinary radiation facilities. Given the logistical challenges of coordinating physician efforts across a large geographical area, the team needed a way to deploy efficient remote planning and QA. "Citrix has worked well for our needs, and we've found both ClearCheck and ClearCalc to be very reliable in that setting. Additionally, we have fairly robust growth plans for the next few years, and the use of Radformation's software will allow us to be very scalable."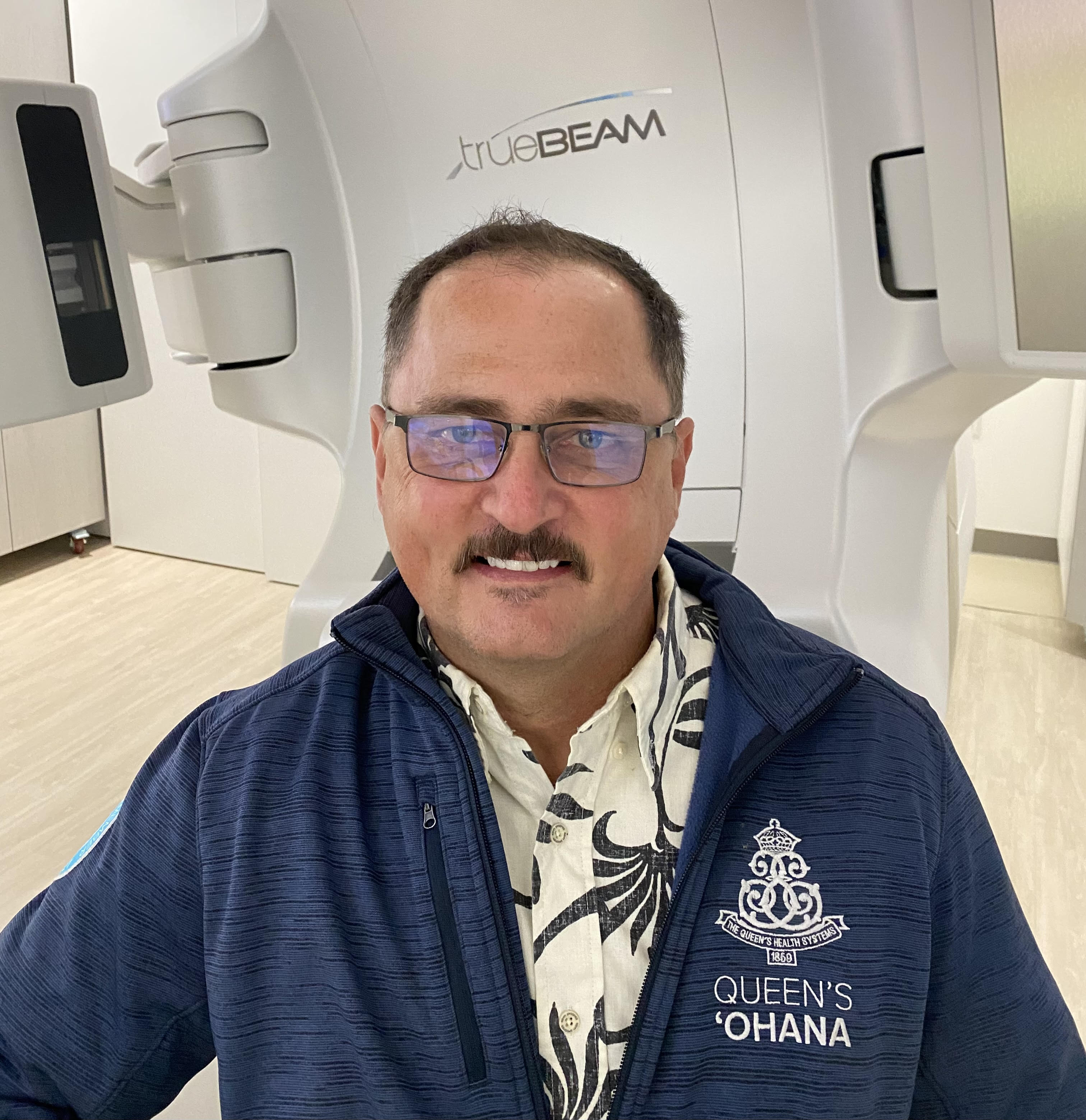 One short year ago, The Queens Medical Center in Honolulu, Hawai'i, underwent a massive renovation and expansion of its Radiation Oncology department. The department also transitioned from multiple TPS, machines, and software vendors, to a simpler infrastructure with 3 beam matched Truebeams with 6D couch, Varian TPS and OIS, and Radformation Automation software. Vince states, "consolidating all our systems has been a game changer, but the addition of the Radformation Suite has really taken our physics program up a notch."
With the rapid expansion, the Radiation Oncology department has brought on several new doctors whose number one request from Physics was ClearCheck. They had previous experience and knew it would be easy to import all of their customary constraint templates. Vince explains that ClearCheck gives the physicians confidence that something hasn't been overlooked and the plan quality is optimal. He also shares how ClearCheck also simplifies their weekly chart rounds review for new starts- "the first thing we look at on each patient is the Clear Check results."
The planning team has quickly adapted to using the Radformation solutions. The dosimetrists love the amazingly fast printing and comprehensive report generation in ClearCheck and estimate they save about 20 minutes per report compared to their previously painful and tedious process. The Collision Check module has caught several plans that would have collided, offering the ability to correct it on the spot and avoid any issues when the patient begins treatment. They also fell in love with how quickly EZFluence can create a high-quality FiF breast plan. Vince personally likes ClearCalc, stating that "it's quite a step up from our previous 2nd check, where we would often find ourselves goal seeking a passing analysis point."
Reflecting on the implementation process, Vince was surprised at the simplicity. He explains, "The Radformation techs had us up and running with ClearCheck, EZFluence, and ClearCalc quickly. ChartCheck requires a standalone server-based installation, but even that is not terribly difficult."
Outside of the office, you'll likely find Vince fishing off the Hawaiian shores for Ahi, Ono, Mahi, Marlin, just to name a few. If he's not fishing, he's working on his boat and undoubtedly thinking about his next fishing adventure!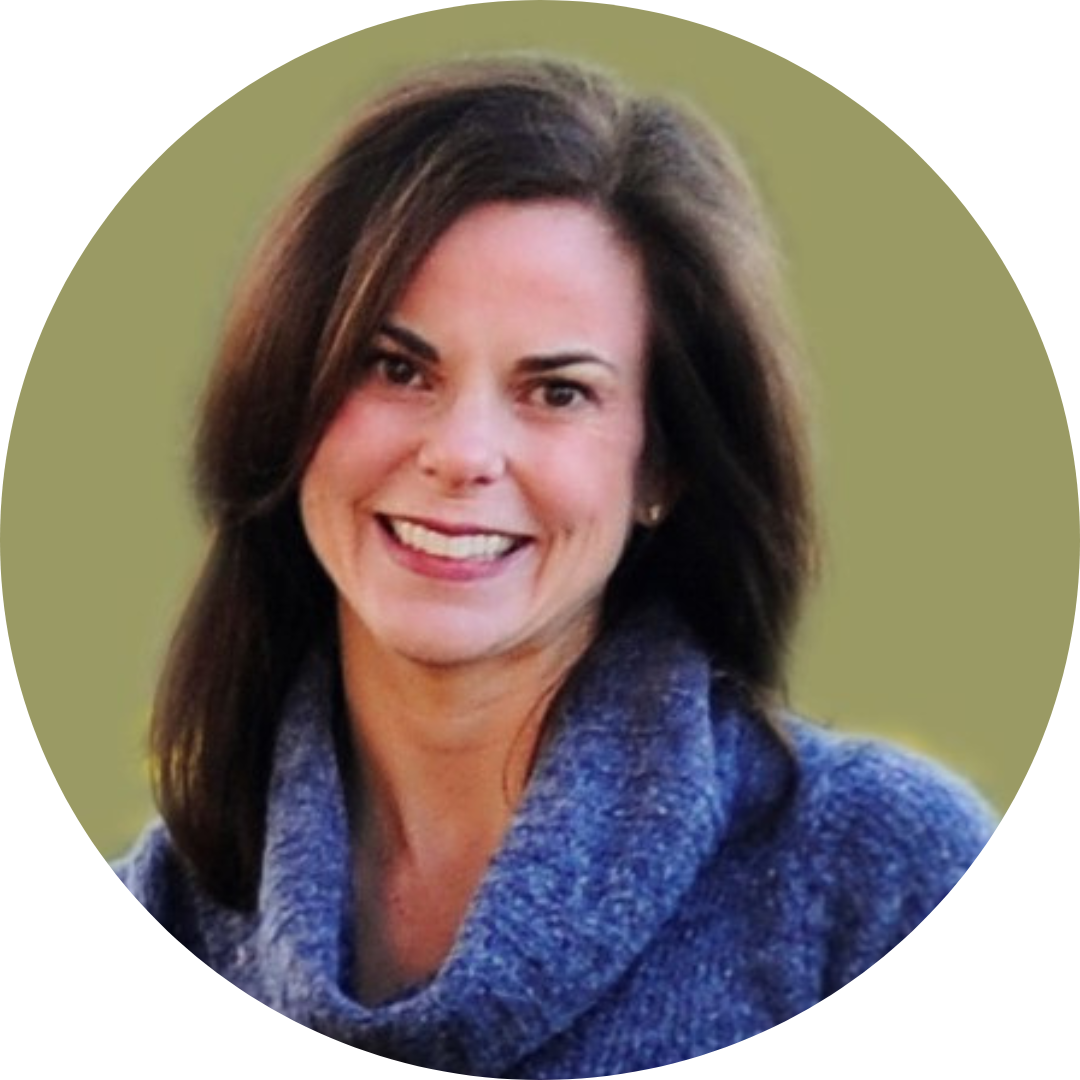 With over 55 radiation oncology locations spread across Texas, Texas Oncology is one of the largest cancer treatment and research provider networks. Standardization is crucial for optimal, efficient operation and patient care.
Senior Dosimetrist, Jennifer Jenson explains, "The Radformation solutions provide increased efficiency, standardization between clinics, and additional safety tools. ClearCheck and EZFluence are both incredibly useful in our daily workflow, and we're looking forward to learning more about ClearCalc and AutoContour too."
Although it's hard to choose, ClearCheck is Jennifer's current favorite product because it not only speeds up Texas Oncology's workflow- allowing more time for challenging cases- but also supports safe treatment planning practices.
Jennifer also describes how instrumental the Radformation support team has been for the entire Texas Oncology network. "Customer support is critical for the successful launch of any new product, process, or technology. Radformation's support team has proven to be great both upfront and in follow-up. They always provide quick responses to any questions and are happy to accommodate more in-depth training even for some of our departments who have had the solutions for a while."
Outside of work, Jennifer enjoys running, traveling, and spending time with her daughters, Cora and Sophia.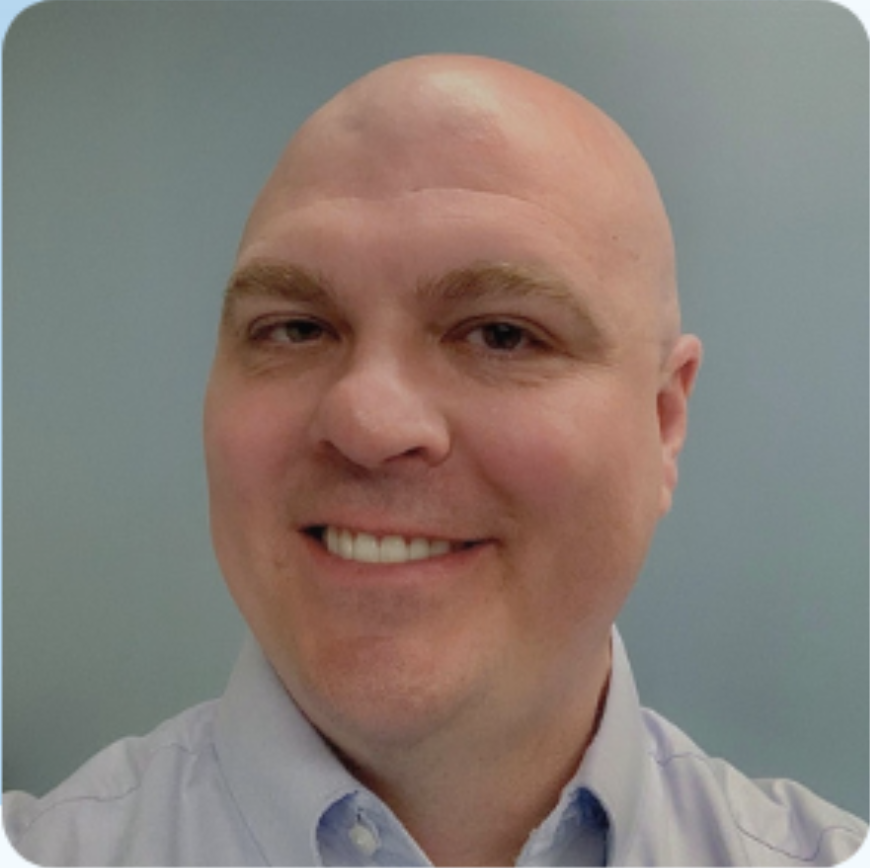 "Radformation software allows our team to focus on the most valuable contributions to the treatment process. Dosimetrists focusing on optimizing a plan is a much better use of their expertise than managing printing of pdfs. Physicists reviewing the agreement of a second check result instead of managing export and import of files is a better use of their expertise. This holds true for all of the Radformation products we have adopted. The more we invest in their use the more valuable our professionals become.

As one of our dosimetrist's clearly stated: "It helps us to better concentrate on the most important thing which is creating a safe and effective plan for each patient." "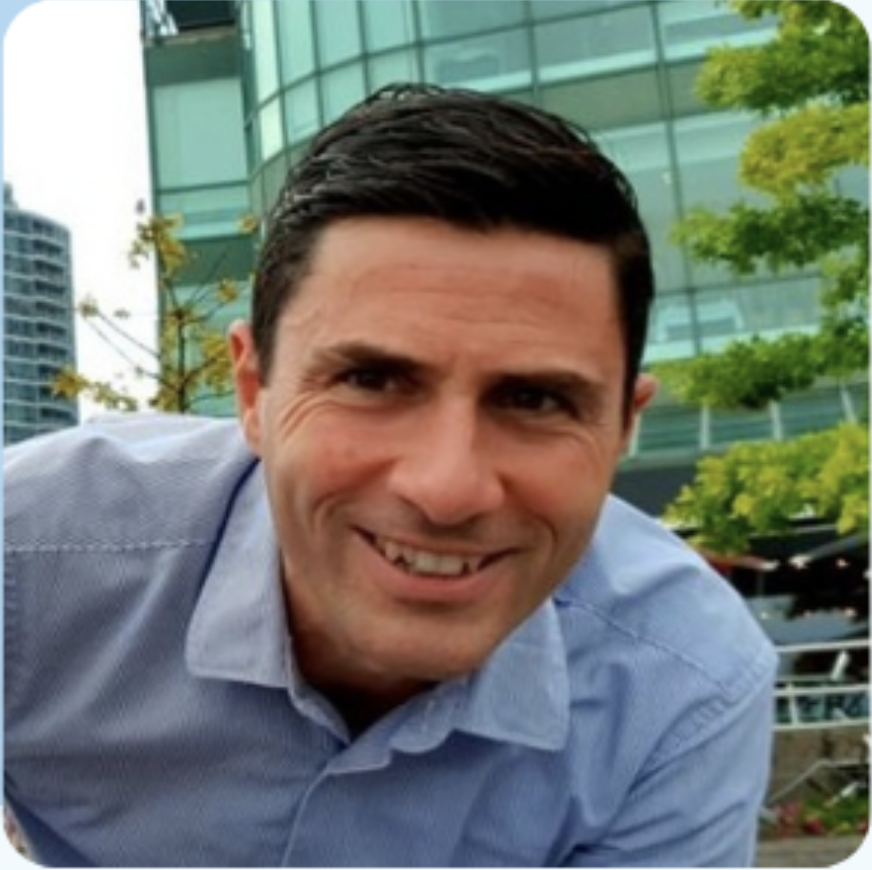 The Karmanos Cancer Institute at McLaren Northern Michigan has advanced its department's treatment planning workflow with various Radformation solutions. They began, as many clinics do, with ClearCheck and EZFluence, and have recently sought more efficiency and expanded their library to include ClearCalc and AutoContour too.

Stefano sums up the impact each tool has had on their team and explains:
ClearCheck gave us a reliable tool to evaluate plan dosimetry quickly and consistently. The best surprise was the "Print to ARIA" feature which with one click makes a document that automatically goes to the ARIA chart!

EZFluence was a game-changer for breast planning.

ClearCalc second check fully satisfies all we need in an MU calc check, in a single click.
Stefano shared some great advice and suggests if you're not a Radformation user yet, you should reach out and get a trial installed because it'll be like an early Christmas present for the entire team.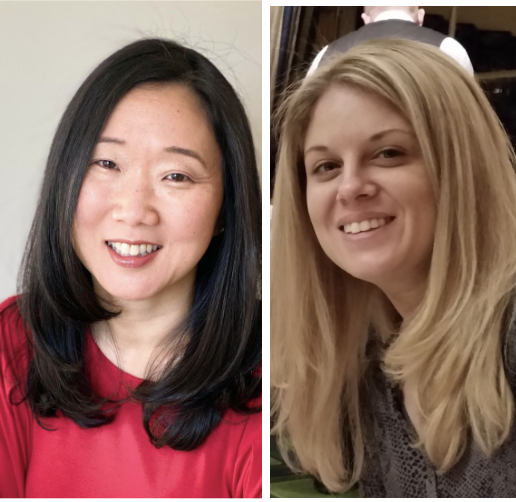 Dr Catherine Park Leonard:
Advocate Health Care has elevated its radiation oncology workflow to deliver top quality patient care in the most efficient way. As Dr. Park Leonard explains, "Radformation has been a wonderful addition to our clinic. We utilize ClearCheck on every patient which allows us to quickly see if we are obtaining our desired coverage while maintaining our dose constraints. The format is easy to read, I look at this first on every patient before I look at the plan slice by slice."
Their department also has the dosimetrists look at the prescriptions and use AutoContour for all of the OARs and the lymph node stations. Dr. Park Leonard says, "this has saved us a lot of time contouring as we can make some slight adjustments for elective nodal volumes."
Outside of work, Dr. Park Leonard likes to spend time with her family and enjoys taking photographs.
Kristen Krupel, CMD
All of Radformation's software products have been such an enormous time saver in a busy clinical environment like ours. We have been able to streamline our workflow from contouring to planning to printing the plans and calculations.
AutoContour allows us to quickly drop OARs and structures for the doctors to use for their volumes.
EZFluence makes planning anything from simple whole brains and breasts to complicated 3D sites seamless and quick - allowing for faster turnaround on plans.
With ClearCheck we can drop a template and quickly check DVH metrics against our institutional guidelines, as well as make modifications on a per case basis.
With ClearCalc, there is no exporting to a third-party second check software, and putting a chart together has never been easier, and printing/attaching the results - everything is built-in and easily complied at a click of a button.
Putting a chart together has never been easier, there is no exporting to a third-party MU Checker software and printing/attaching the results - everything is built in and easily complied at a click of a button. Honestly, after using this software, it would be difficult and pretty stressful to work in a busy clinical environment without it.
Kristen speaks to the Radformation tools her team uses daily on every patient, and explains, "after using this software, it would be difficult and pretty stressful to work in a busy clinical environment without it. Our clinic functions much more smoothly and standardized with using this software."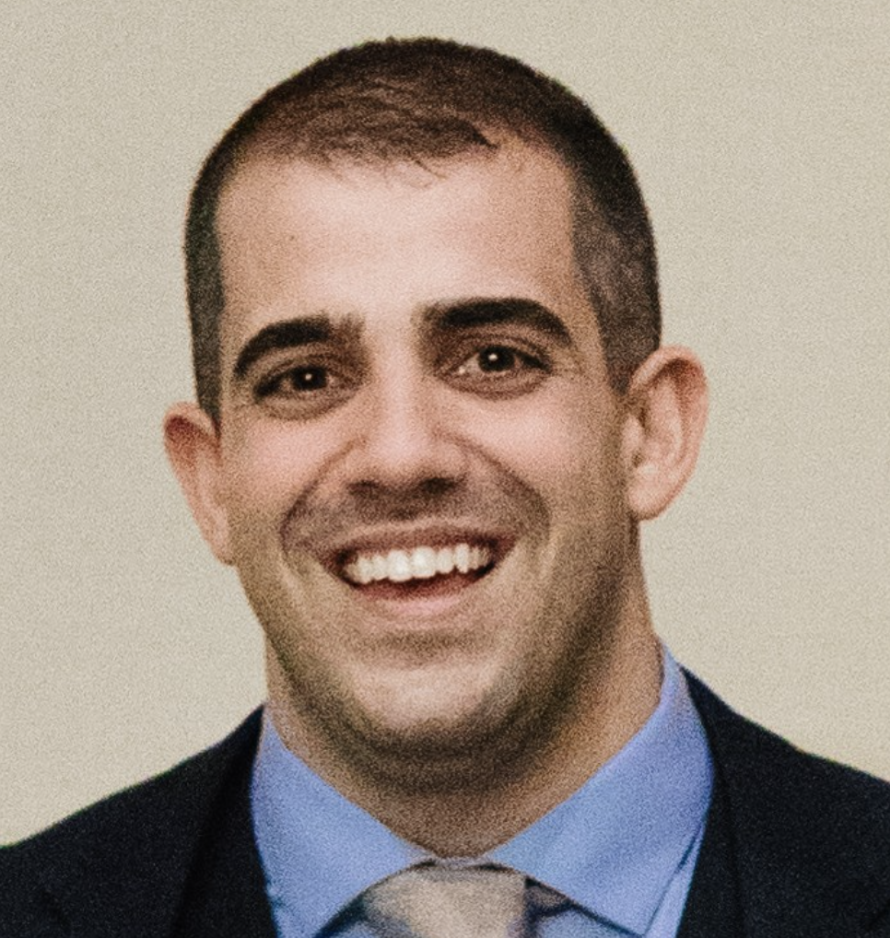 Kenny has revolutionized plan QA with ClearCheck throughout the University of Kansas cancer center network. He shares, "ClearCheck has really allowed our group to create our own templates based on department guidelines." In less than a year, their team has added over 60 in-house protocols to ClearCheck. "Not only has the software been effective in guiding treatment planning, it has been implemented in weekly chart rounds, which has streamlined our process while also providing a more detailed analysis of each patient's treatment plan." The team has also found that using ClearCheck's constraint templates has been extremely helpful in capturing data for research.
The University of Kansas Radiation Oncology department has also fully embraced EZFluence for all of their 3D planning with any body site, and is in the process of evaluating adding more Radformation tools to further enhance their workflow.
When Kenny is not in the clinic, he enjoys exploring Kansas City with his wife, daughter and dog, and watching the NBA.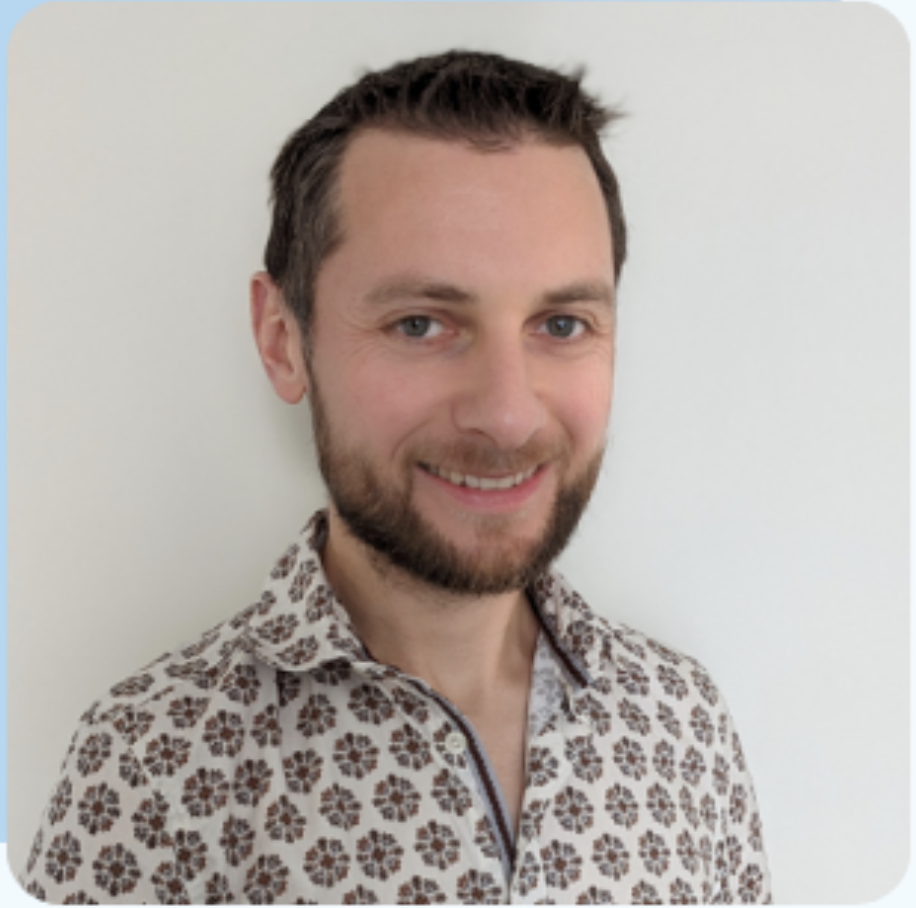 The radiation oncology department at Centre d'Oncologie Saint-Yves was searching for an alternative to VMAT/IMRT for planning breast treatments for their Halcyon™ machines, with the end goal of further reducing dose to contralateral organs. Jérôme was informed about EZFluence by a colleague, and reached out to learn more. He explains, "the installation of the EZFluence tool was done very quickly after our request and the support team is very responsive to our questions and requests."
The team had evaluated many planning options, and found that planning manual field-in-field was reduced to a third of the time using EZFluence. They also noted that the plans created with EZFluence had better target volume coverage, minimal dose to contralateral OARs, and the planners had more control over the max dose.
Jérôme quickly became a Radformation user, and has since expanded the use of EZFluence to their whole brain cases and other planning sites as well.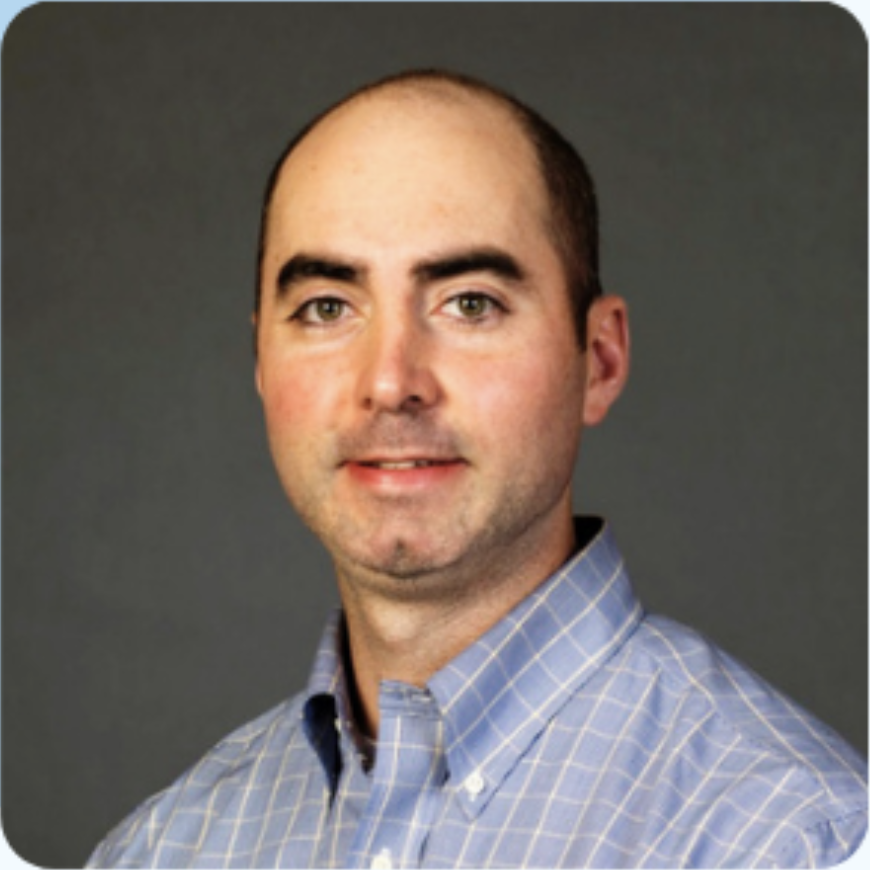 Ryan Pennell, a Chief Medical Physicist at a busy hospital in NYC. Ryan has optimized his department's treatment planning workflow and explains that "the implementation of Radformation's products into the department's workflow has drastically increased their efficiency and productivity." Initially, his department started with ClearCheck for standardization, and among other benefits, allowed the Dosimetrists to decrease their reporting time from 45 to less than 5 minutes. They have now expanded to using four of Radformation Solutions daily.
Ryan acknowledges the Radformation support team's impact by saying "after 10+ years in the field, I have never worked with a company that provides the level of customer support that Radformation has. They have assembled a team of experts that immediately address any issues, and they are constantly rolling out upgrades to their products because they are always trying to improve."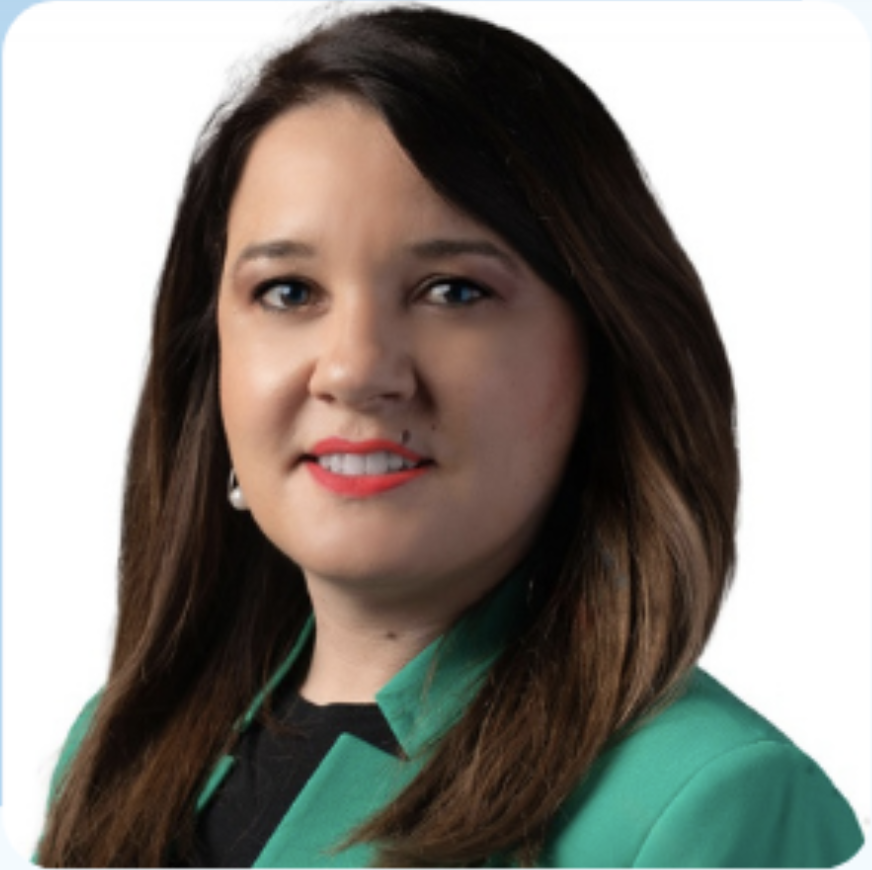 Dr. Ina Sala has implemented multiple Radformation Automation tools in her rapidly growing, technology-driven, group of centers in Florida. She explains that automation has been by far the biggest attraction to Radformation because it allows her team to be "efficient and accurate with very limited manual interference, therefore, reducing human errors." Being a part of a large institution with several centers and dozens of staff, Ina acknowledges that "standardization across the sites is critical in providing consistent and high-level care and is by far the most attractive feature that we don't talk enough about."
When she's not in the clinic, Ina enjoys spending time outdoors playing beach volleyball, kayaking, and swimming year-round in sunny Florida.
Know someone who would be great to feature in an upcoming User of the Month?
Nominate them here!
Nominate a User of the Month